I was successfuly one of the people to be accepted to review some products for Natures Health Box, they tweeted requesting for bloggers who want to review the products. I was sent an email and asked to pick three categories in which I'd be interested and to be honest there was a wide range even baby care!
Anyway the staff were lovely and always prompt in replying, a week later I received my items the first thing I noticed was the effort they had put into wrapping the items. I was sent 'Organnic Surge Shine Boost shampoo, conditioner and a body exfoliater.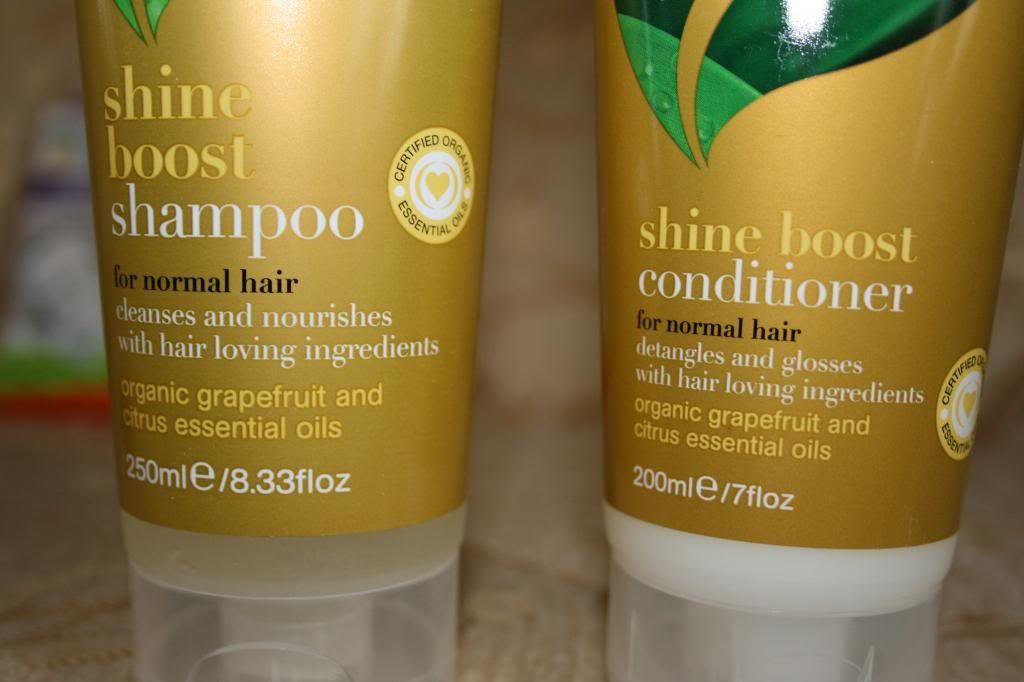 What the Organic Shine Boost shampoo adn conditioner says:
Cleanses and nourishes with hair loving ingredients; organic grapefruit and cutrus essential oils.
What the Body Exfoliator says:
Gentley cleans and smooths and naturally refreshes skin.
What I thought:
My first thoughts of the shampoo and conditioner it smells amazing and lasts in hair rather than washes out, it does leave my hair feeling fresh about shine boost I'm sorry but I'm not too sure it did that. The other thing I assumed was all organic shampoos do not contain sulphates but this one actually does.
About the body exfoliator I usually use exfoliating gloves I did however think this would be too rough but it definitley softens in the shower and I've switched from using my exfoliating gloves.
Overfall:
The shampoo and conditioner are great leave my hair feeling fresh and both smell gorgeous I would have liked the shampoo not to contain sulphates, on the point of shine boost I'm not too sure it did that. I do however enjoy using these. The body exfoliator big thumbs up does exactly what it is supposed to so I enjoy using this too. I have used all items for over a week to give a fair comment on what I think of these products.
Big thank you to Natures Health box for considering me to review these items for you I hope my feedback is helpful. Contact details for Natures Health box are:
Twitter:NaturesHBox
Website
link