I actually cancelled my subscription last month with all the beauty boxes except Jolie Box, simply because I didn't like what I was getting in my boxes so She Said Beauty having being one of the first boxes I ever subscribed to had a little soft spot within me, I tried to bare with them for a few month's and then I just cancelled, I guess they can't please everyone and it depends on which companies are willing to offer sample products. So yeah I cancelled, but was on the nosey as I am each month and saw a tutorial where there was a gorgeous Makebelieve bronzer and this absolutely cuteeeee kabuki brush in white. I know you aren't guaranteed what you will receive but I thought I'll try my luck and test She Said Beauty from what I had put down on my profile.
Anyway it was obvious my box was going to be later than everyone else's as I had sub'd late, I waited patiently and then my box came, I'm sure some of you will remember be ranting on Twitter about this point, I was basically sent the same box as last month, I thought it was a mad joke but wasn't too happy hence why I didn't just instantly contact She Said Beauty direct. One of the Twitter staff of She Said Beauty said to email customer services so I did. Anyway they were actually very helpful looked into the matter and informed me I would have another box sent out AND the Makebelieve product I wanted as a way of saying sorry for the mix up (how nice of them!) I found the customer service VERY helpful a lady called Aisha dealt with me so big thank you hun and a big thumbs up to She Said Beauty.
Here's what I got: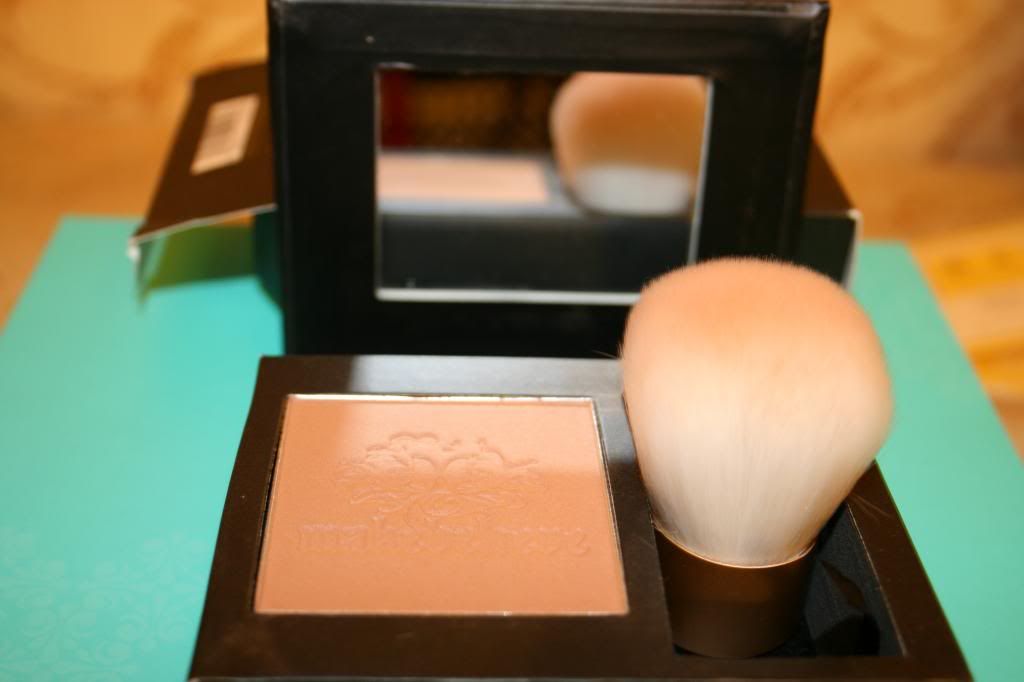 Have you just seen how cute this Kabuki brush is, its ultra soft too!
Finally my little present from them have you seen how gorgeous the kabuki brush is! What did you get in yours and what did you think of mine, I'd love to know xxx